8th Grade Washington DC Trip
Hamilton Washington DC Trip May 2023
---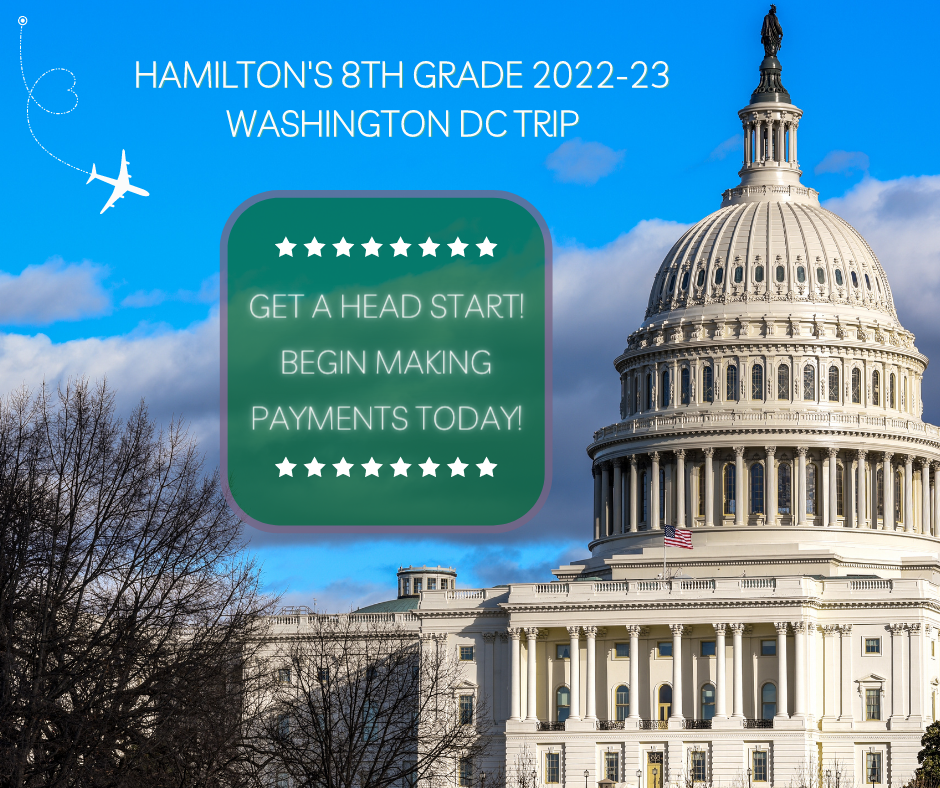 On your mark, get set, we are ready to go! 8th Grade Washington DC. Trip May 2023
Hamilton Middle School is excited to start traveling again with our first trip back to the Nation's Capital in 2023. Contact leannegolledge@gmail.com or Renee Freeman for more information.
We will be traveling with WorldStrides. General information about WorldStrides and the Washington DC trip can be found here:
---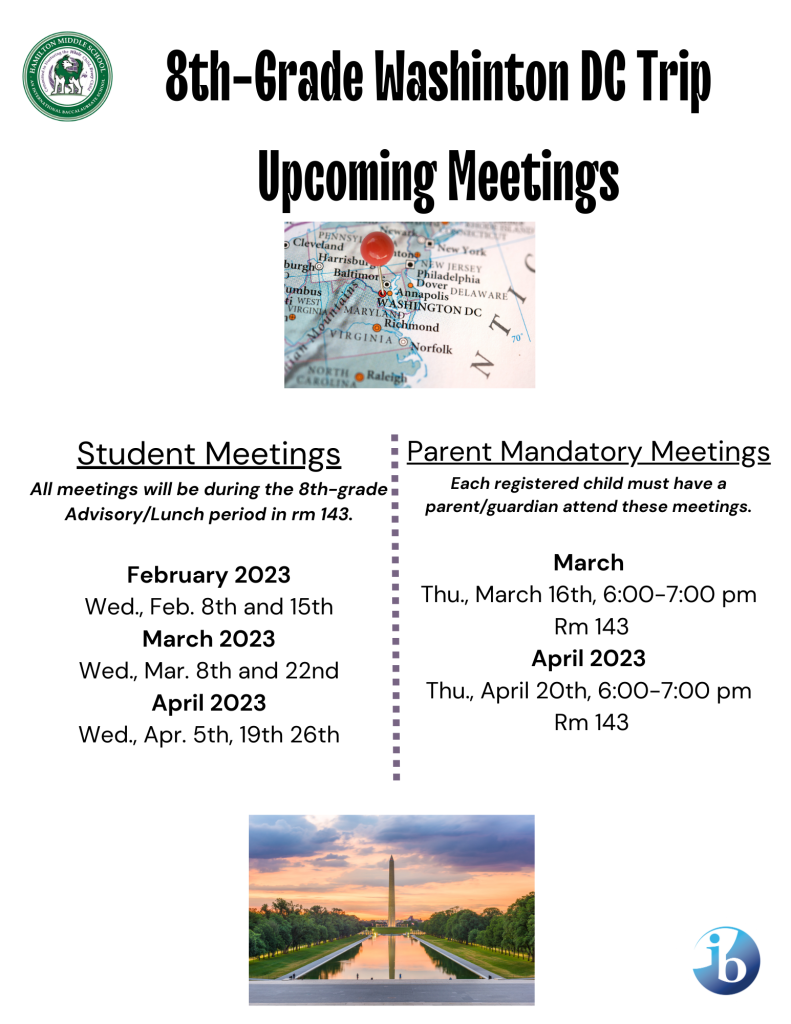 Washington DC Fundraising & Scholarship Information
FLAG Financial Assistance
Our most popular financial assistance program is through the Future Leaders of American Government (FLAG) Foundation and offers $2 million in travel assistance to thousands of families each year. Find out more about our FLAG Financial Assistance program.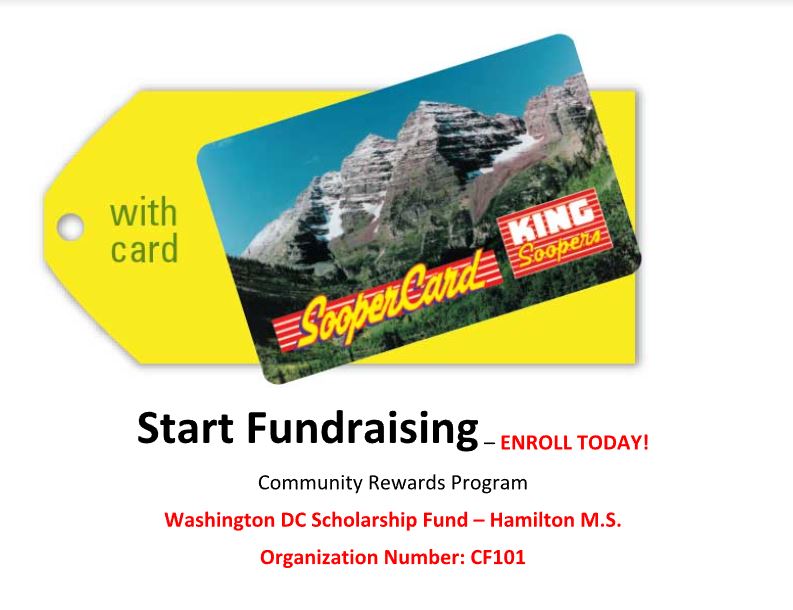 You don't have to wait until 8th grade to start saving for our class trip to Washington DC?!

Start Fundraising today for the Washington DC Trip!
Register your Loyalty Card in the Community Rewards Program and raise money for your student.
Enroll Now:
Log onto: https://www.kingsoopers.com/
Create an account using your Loyalty Card or Alternate ID
Click on King Soopers Community Rewards under the Save Tab
Click on Enroll Now
Our program is called: Washington DC Scholarship Fund – Hamilton M.S.
Start to raise funds for your student's trip
If you have already Enrolled in the Community Rewards Program:
Log in to your account, follow the directions above to see your earnings for the 2nd quarter of 2019.
Please let us know your earnings.
We need to know your earnings to apply the amount to your student's scholarship account!
Information Needed for Scholarship Fund
Student's Name: ______________________________
Student's ID: __________________________________ (Lunch Number)
Parent's Name: ________________________________
Parent's Contact: ______________________________ (Email or Phone)
A screenshot with the above information can be sent to: leannegolledge@gmail.com at the end of each quarter! April; July; October; January
Trip Information
Trip Dates: May 1st – May 4th, 2023
Price: $1,999, but those who register within the next 48 hours will receive a $100 discount!
Deposit: Only $49 is required to secure your spot!
Our Registration Deadline is: April 8th
Trip ID: 202060
Full Refund Protection Plan: $239

Provides a full refund of all monies paid to WorldStrides (minus the cost of the FRP program) should you have to cancel for any reason.