Community Partners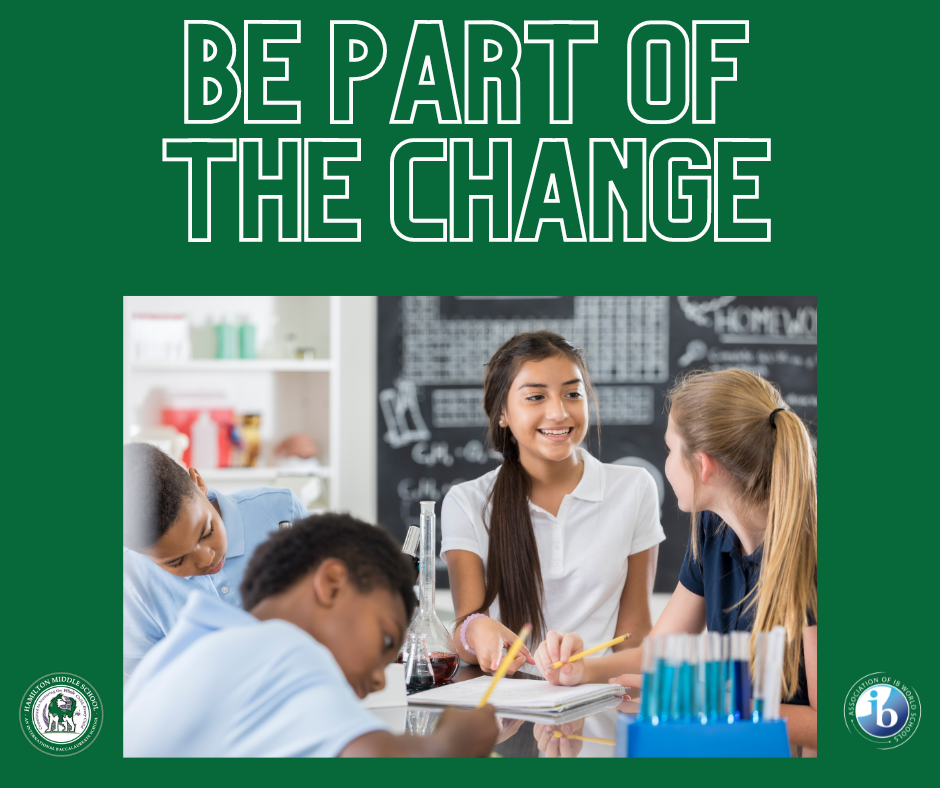 Partnerships with Hamilton Middle School enable area businesses, civic and non-profit organizations as well as alumni and neighbors to support positive change by sharing experiences, opportunities, and resources.
Our goal is to build a stronger, more engaged, and interconnected community in support of public education, student achievement, and lifelong success.
Are you interested in becoming a sponsor and partnering up with Hamilton Middle School? Contact our liaison Dimarlys Suarez.
Community Partners
2022-2023 Partners
Optimist Club
Junior League of Denver
Denver Public Library
SPARK
Right at School
Denver Children's Choir
African American Young Ladies
Sims Fayola
Blue Ribbons Worldwide
GRASP
Hamilton PTSA
University of Northern Colorado
Mizel Museum
Fruition Band
Can'd Aid Foundation
Denver Inner City Parish
Colorado Mountain Club
Union Orthodontics and Pediatric Dentistry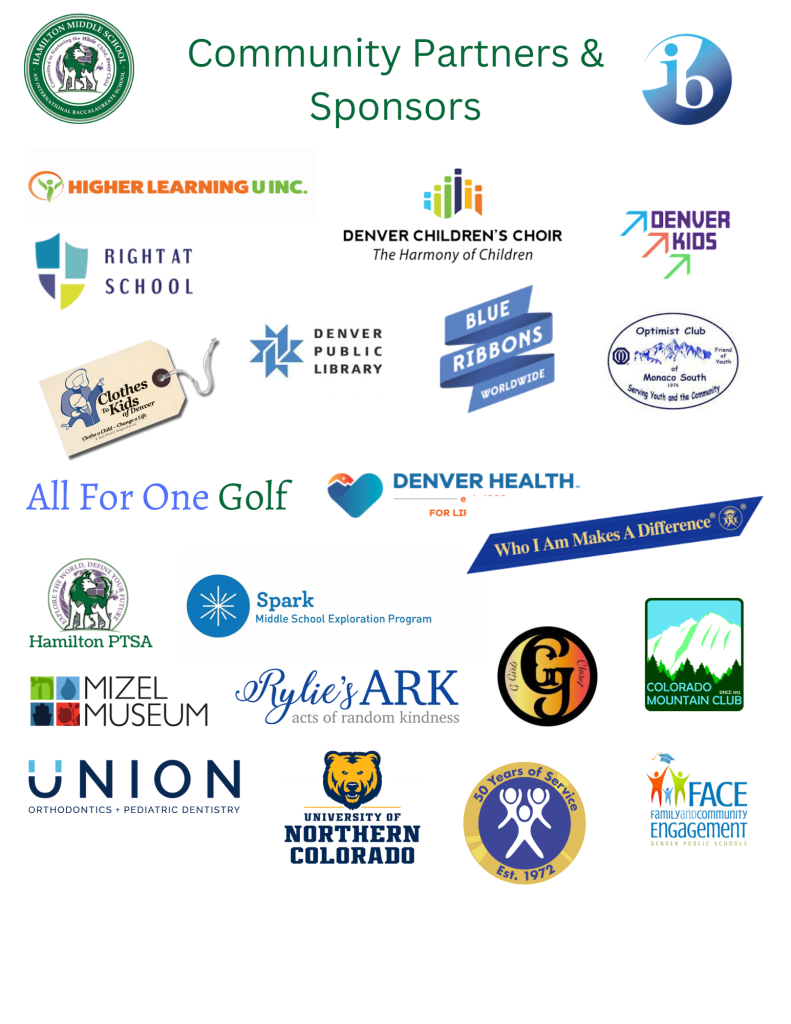 ---
All For One Golf Donation Presentation
John Boozer, Tournament Director for All for One Golf presented Hamilton with a $1,150 donation.
Our students have identified travel as a high-interest activity, and we have worked to build partnerships with various organizations. Our 7th graders and 8th graders are offered school trips to focus on adventure and history. The cost of these trips may inhibit many of our students from having access to these trips, so we offer various scholarships, based on need. This contribution will go to our scholarship fund, which allows more students to attend these extracurricular travel opportunities.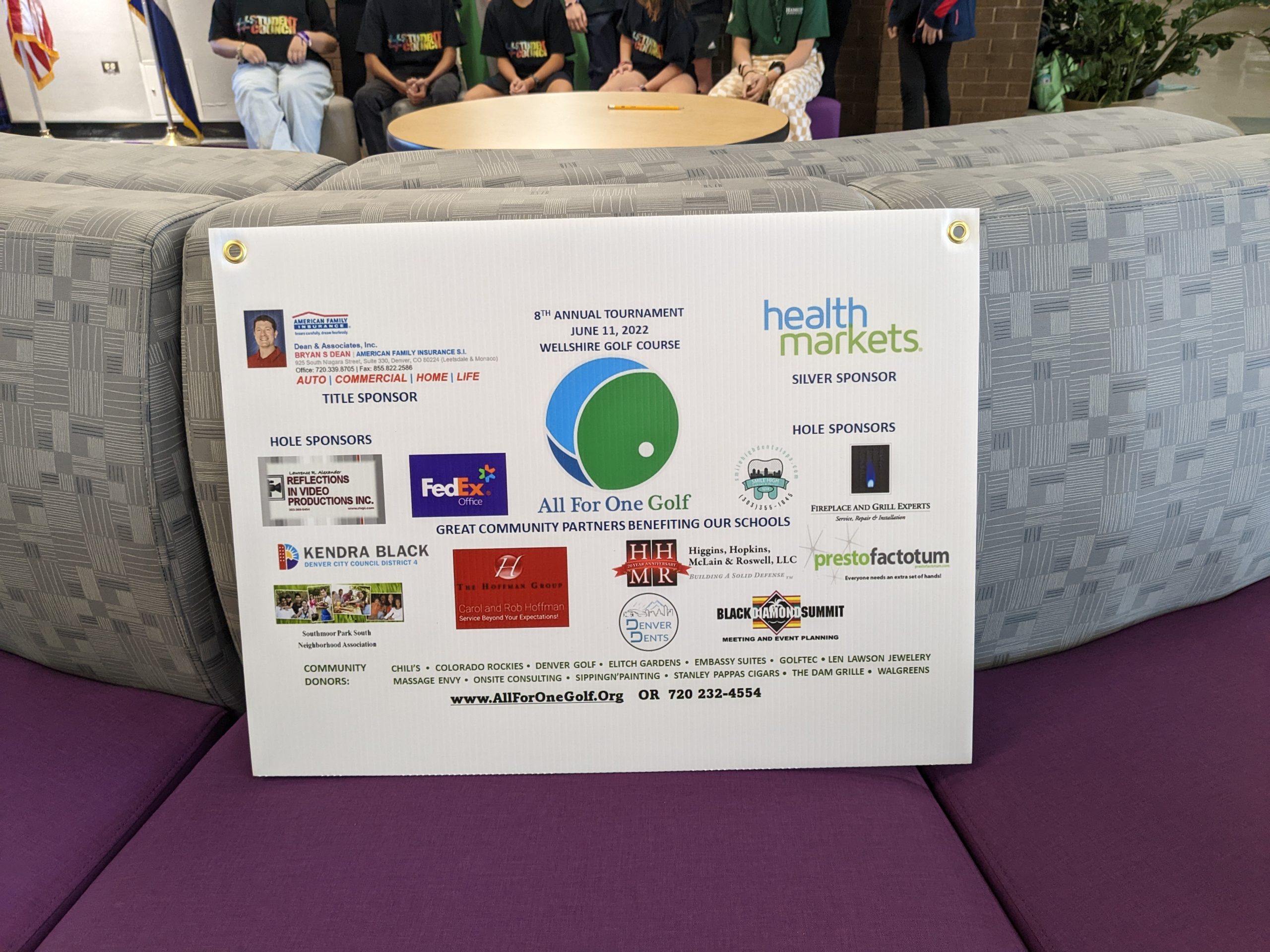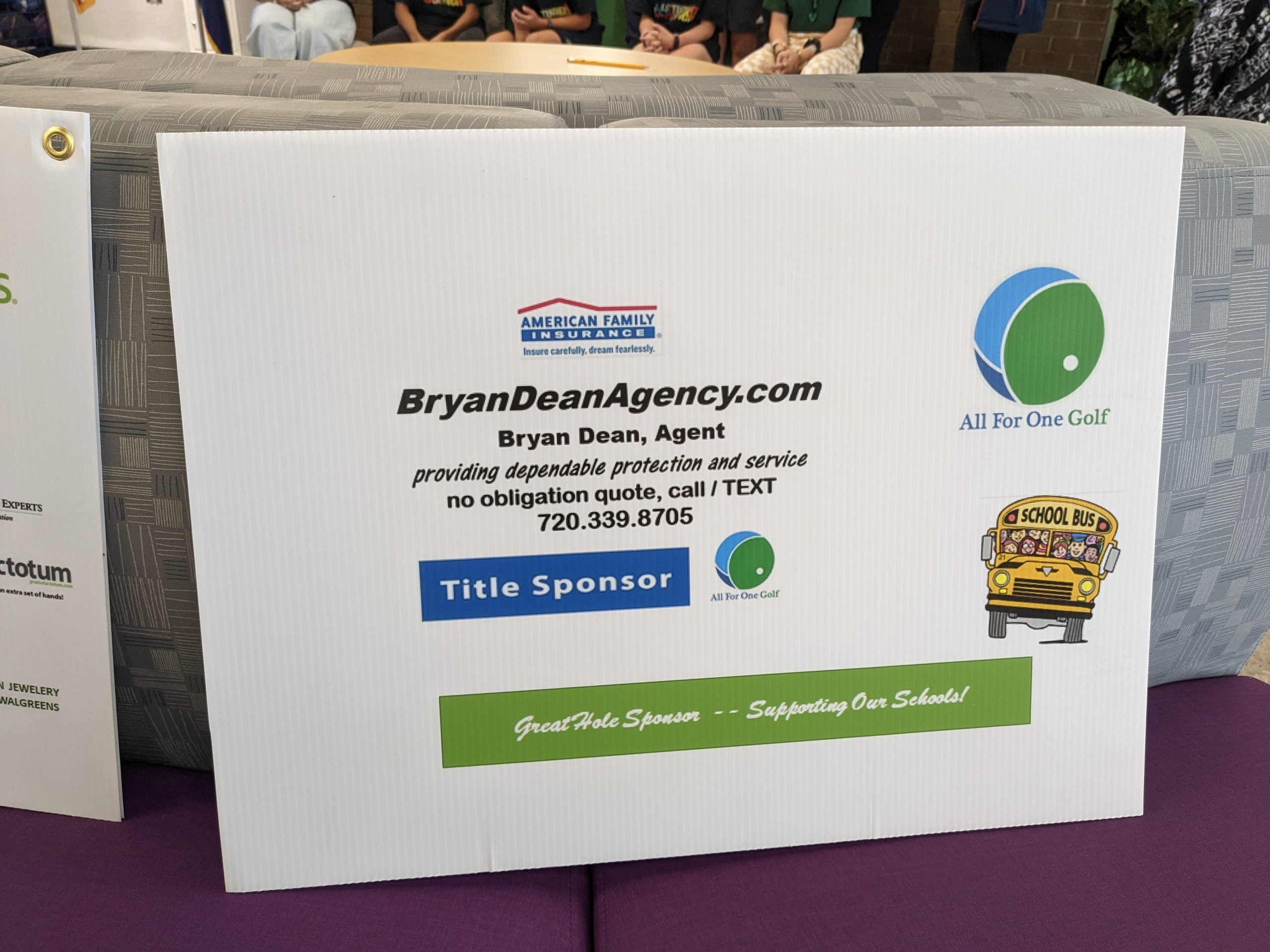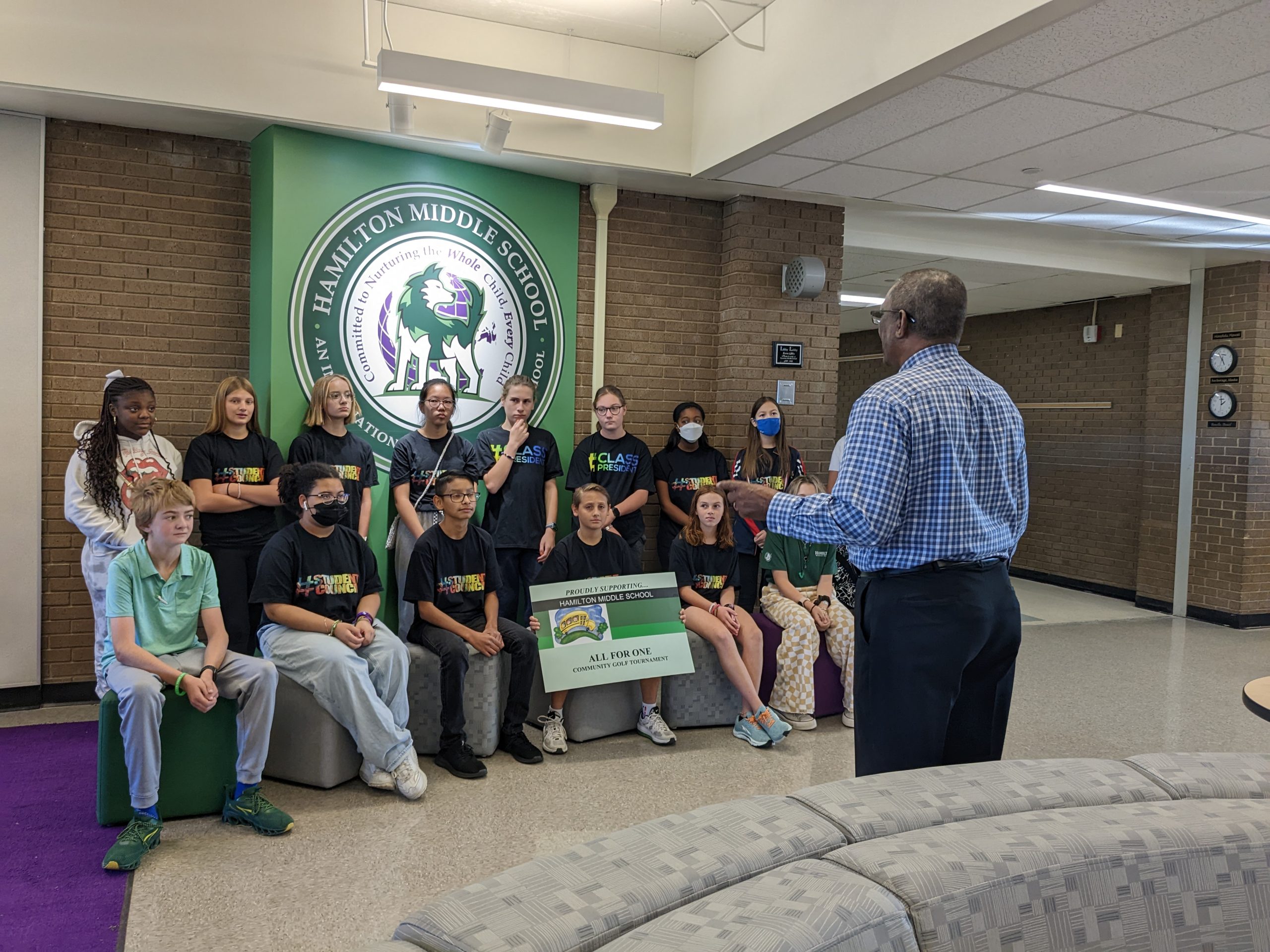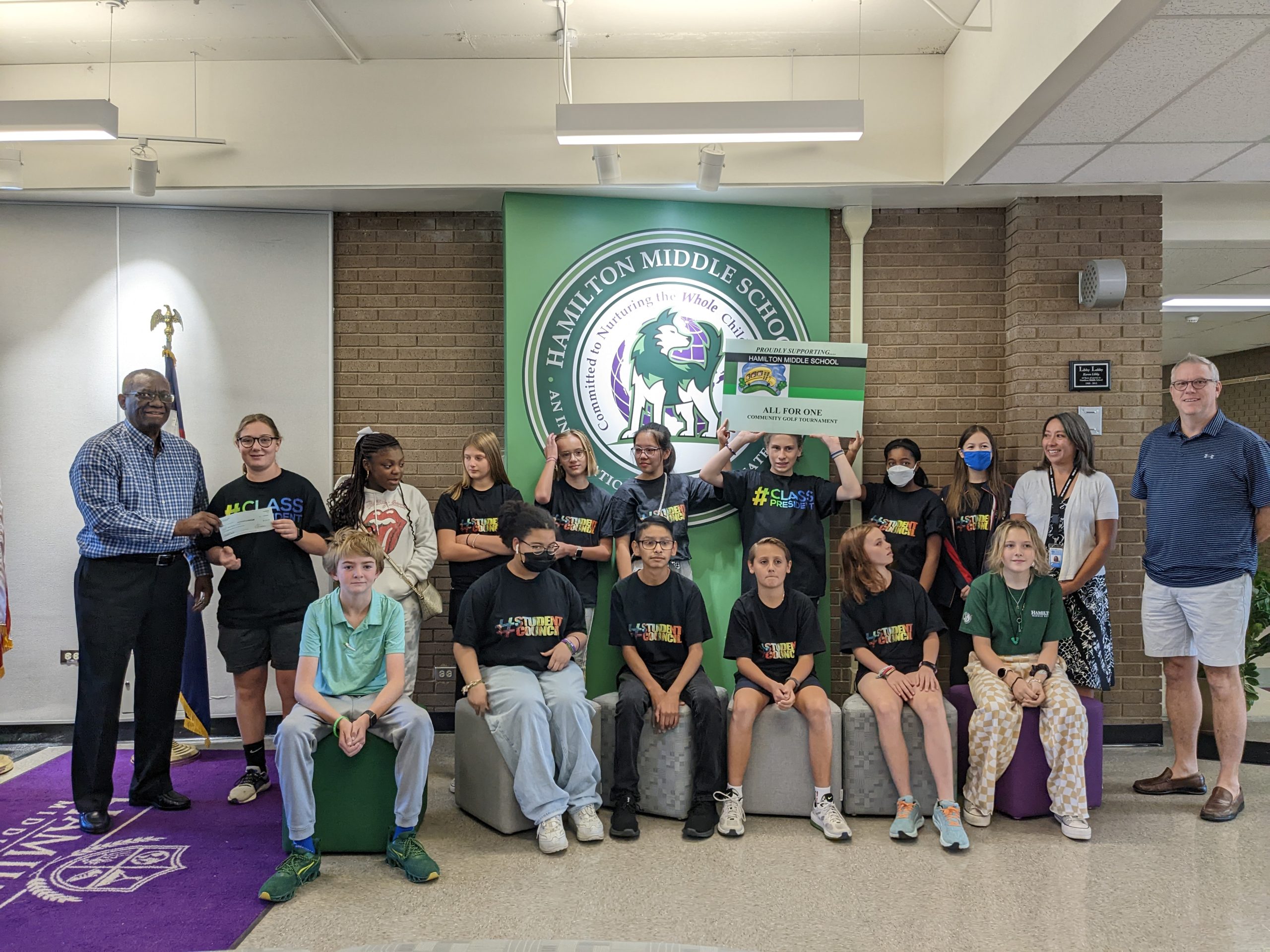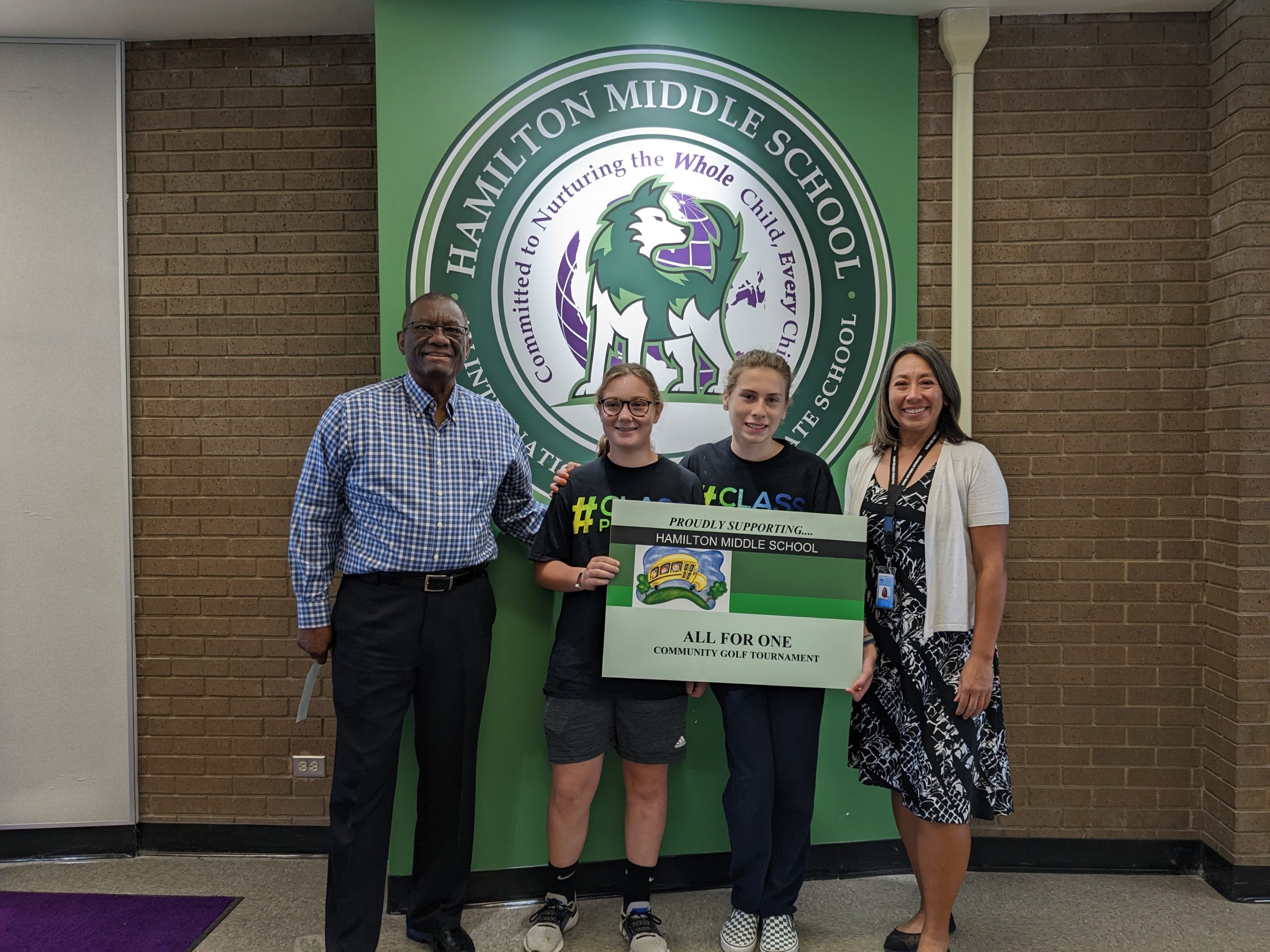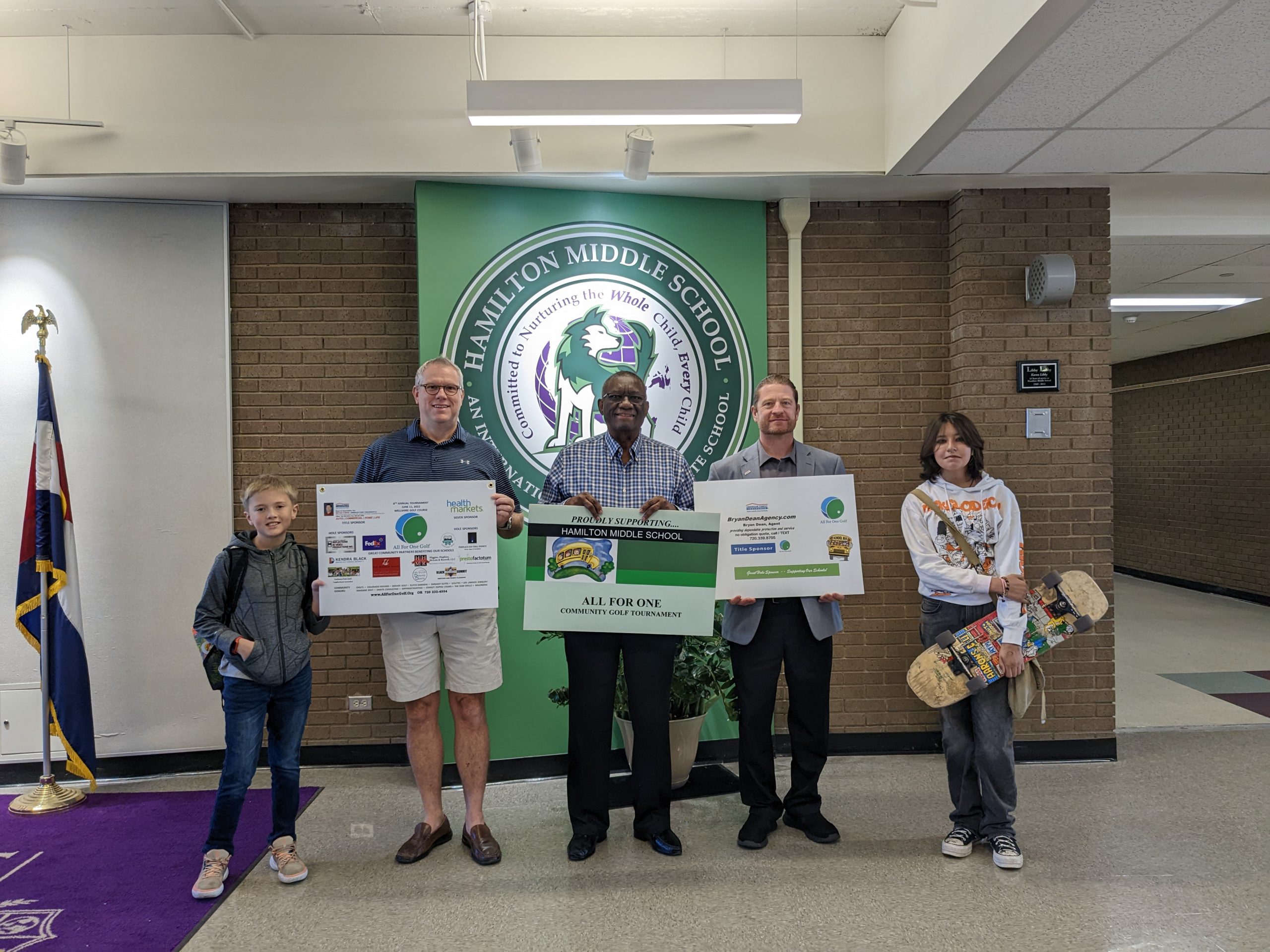 ---
Hamilton's First Annual Fall Festival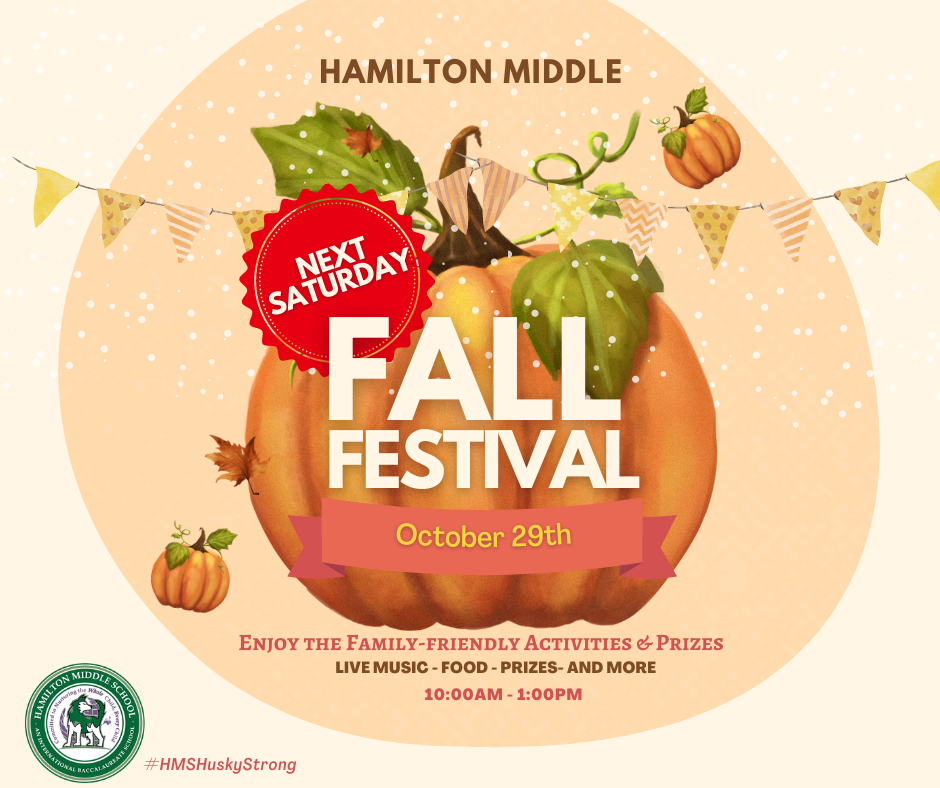 A shout-out to our amazing sponsors for helping us make this happen.
Hamilton PTSA
Councilwoman Kendra Black, District 4
Birdcall
Slices
Touching Hearts at Home
Adelska
Liquid Death Water
Southmoor Elementary
Community Partners
---
Turkey Drive
Hamilton will be providing 50 families with a turkey and gift card to King Soopers for the holiday break. Thanks to our partnership with Hamilton has partnered up with GGirl's Closet, the Optimist Club of Monaco, and the Junior League of Denver who helped make this happen. Students helped with the turkeys and gif bags.
---
Winter Coats Donations
We had a wonderful opportunity to give our students brand-new winter coats courtesy of The Knights of Columbus. If you would like to donate winter coats to our school, please reach out to our School Liaison, Dimarlys Suarez. We are looking for new or gently used winter coats for boys and girls junior or adult size S- XL. Read more.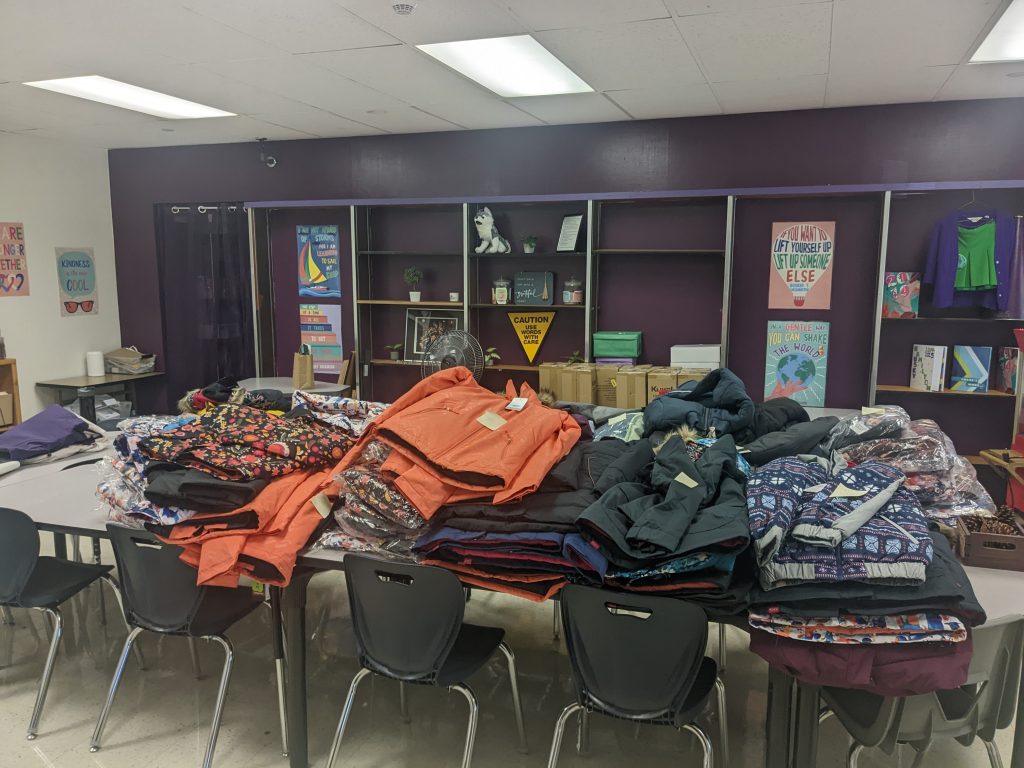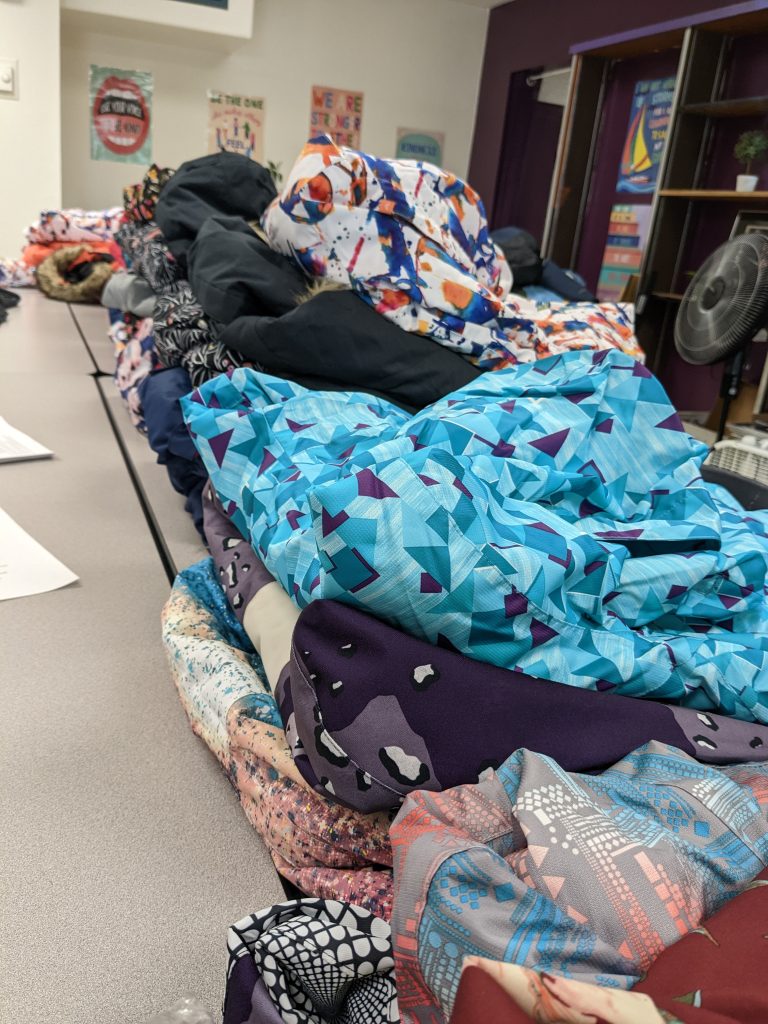 ---
DENVER INSTRUMENT DONATION
Thurs. Jan. 26 | Hamilton Middle School
On January 26th, our TUNES Ambassadors, Fruition, will be hosting an instrument donation assembly at Hamilton Middle School in Denver, CO. During the presentation, Can'd Aid will be donating new instruments to Hamilton Middle with the goal of inspiring the next generation of musicians and getting more instruments in kids' hands!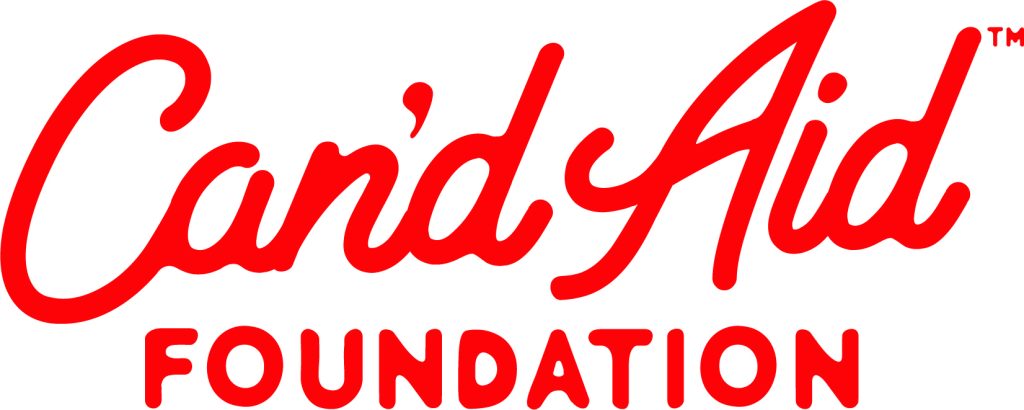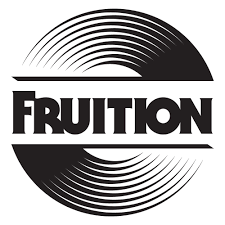 ---
Teacher/Staff Appreciation Week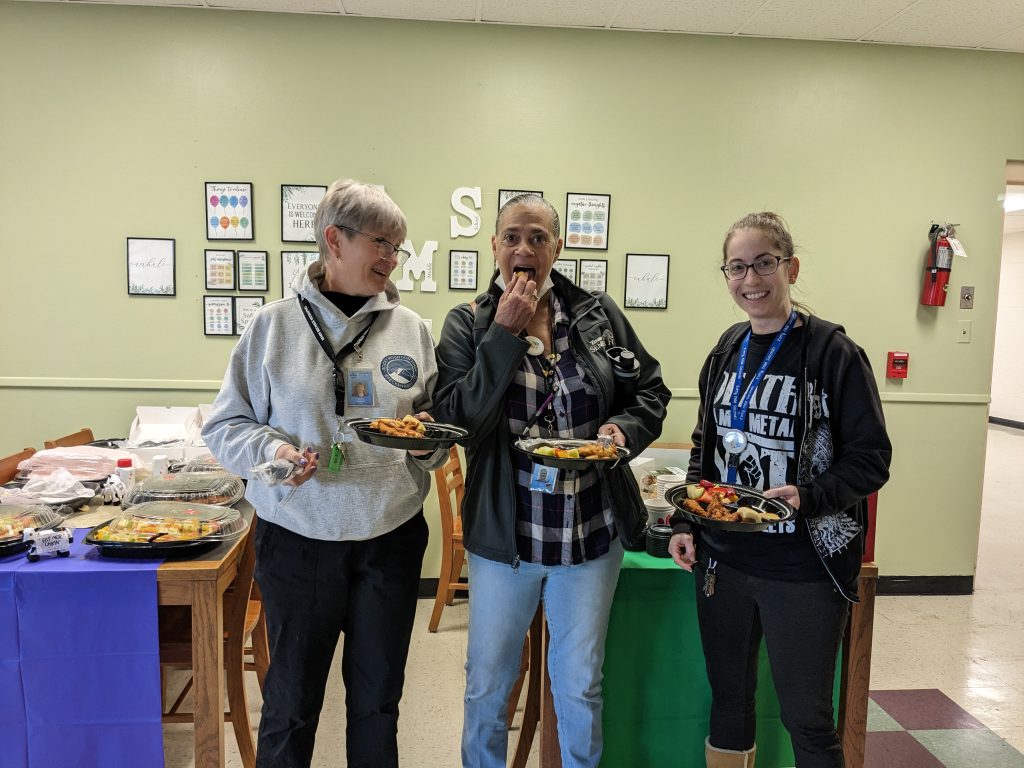 Hamilton would like to thank everyone who made Teacher/Staff Appreciation possible.
Hamilton PTSA
Dairy Queen
Einstein Bagels
Denver Kids
Massage by Marcy Prendergast
Community News
November 16, 2022
The Optimist Club of Monaco South now has its Christmas Tree Lot open every day through December 23rd. Location: 2285 S. Monaco Parkway, in the Villa Monaco Shopping Center, NW corner of S. Monaco & E. Iliff. This is the…Continue Reading